Water rides and slides are an ideal method to cool off on those scorching summer days! Enjoy getting wet by playing on these fun water slides rentals and water bounce houses.
Professional delivery to
Apopka FL
and surrounding areas. Please submit a quote or contact us to be sure we service your area.
The water slide rentals are enjoyable because you can go very fast and cool off really quick. Kids will be lining up in the corners to have a chance to go down these huge, fun, bright slides. Renting a water slide only requires electricity and water hook-up. The hose and cord will be provided, and as long as they are within 50 feet.
There are a variety of colors and designs for big and small water slides. Make sure you pick the right one for your children's age and number of guests. The majority of slides are able to accommodate between 10 and 20 guests (as long as they're willing to wait for a while in line). Even though smaller kids might be apprehensive about tall slides All of our slides are able to be able to accommodate between 10 and 20 guests.
Our slides are secured using stakes or sandbags to ensure they are secure even in light winds.
We are confident regardless of the water slide you rent from us you will be happy and want to rent from us again in the near future!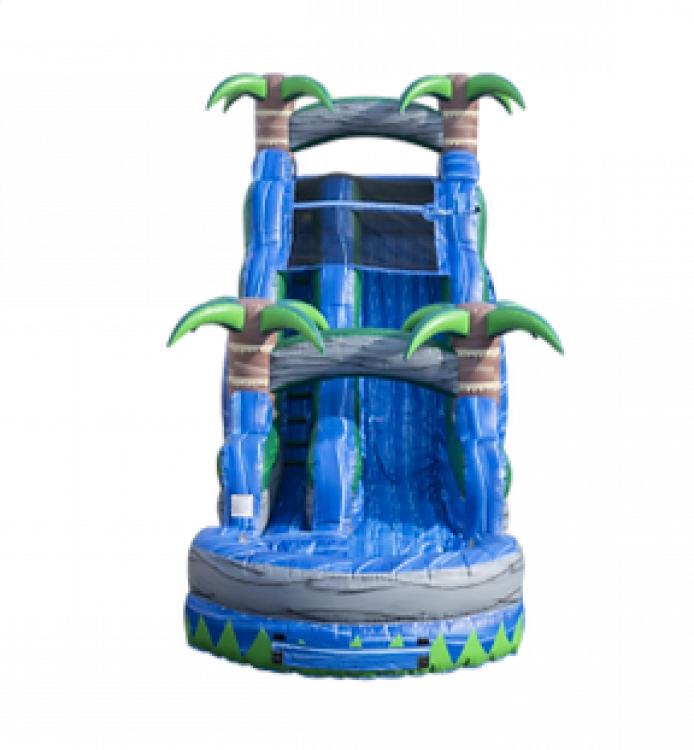 18 Ft Blue Crush Water Slide SL
from $265.00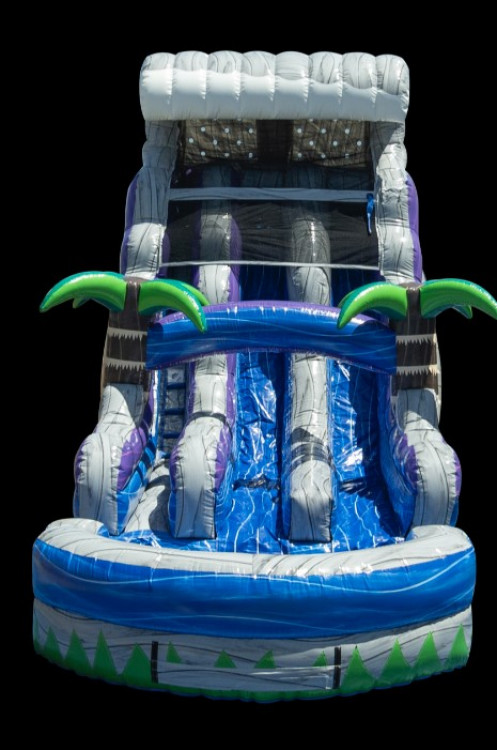 18 Tsunami Boulder Crush SL Water Slide
from $300.00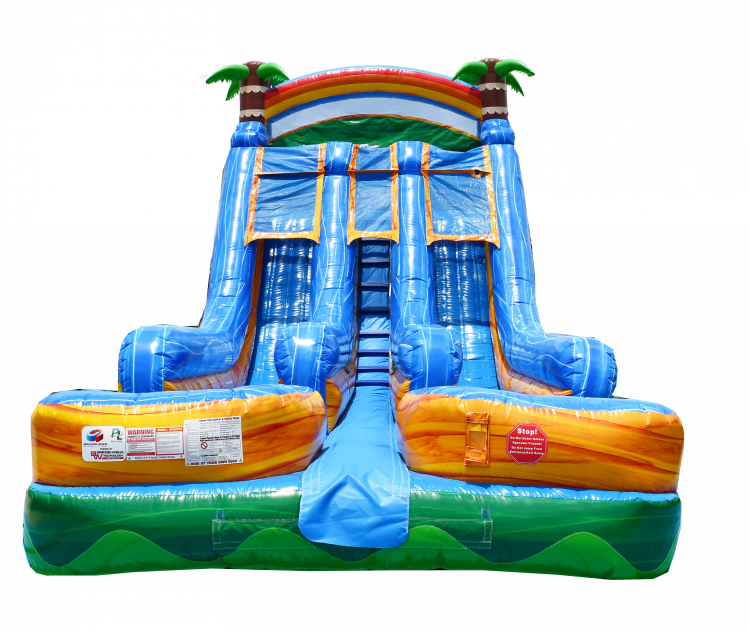 18' Tropical Double Splash
from $285.00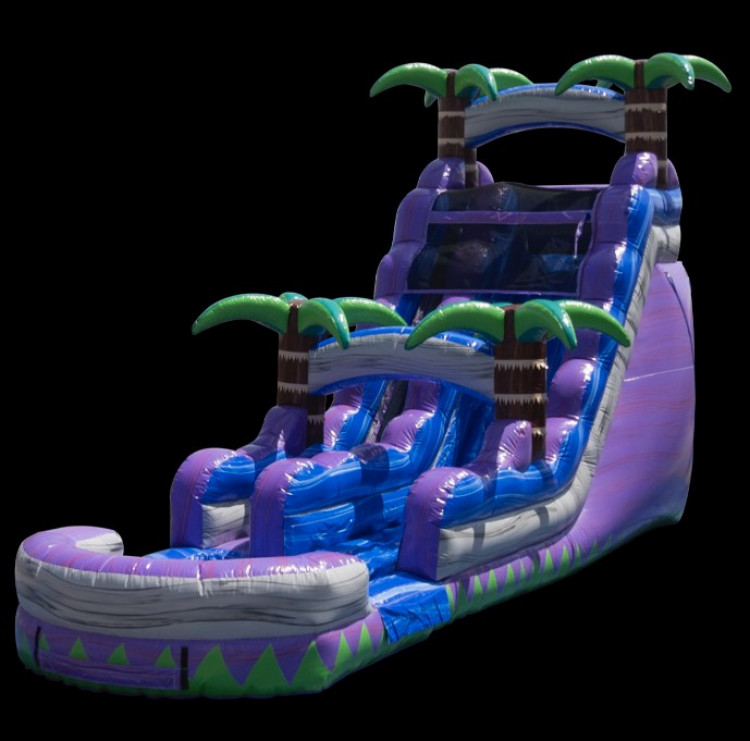 18FT Purple Crush SL Water Slide
from $265.00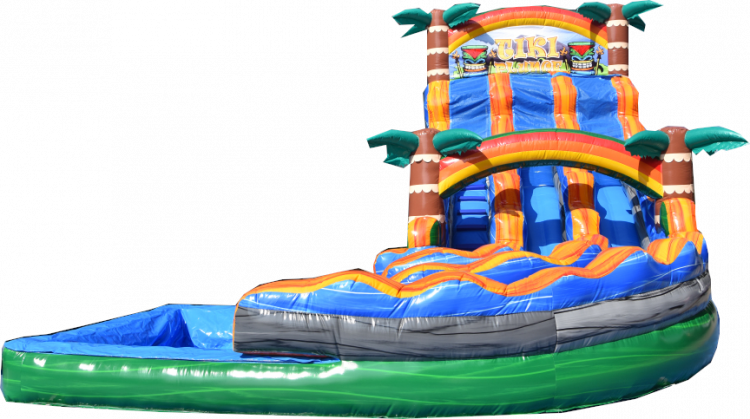 18ft Tropical Dual lane Curved
from $285.00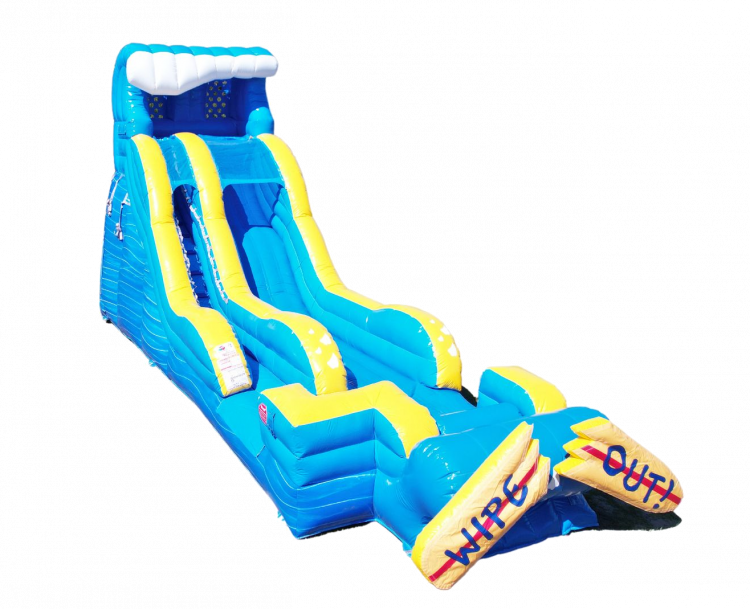 19ft Wipe Out Slide
from $275.00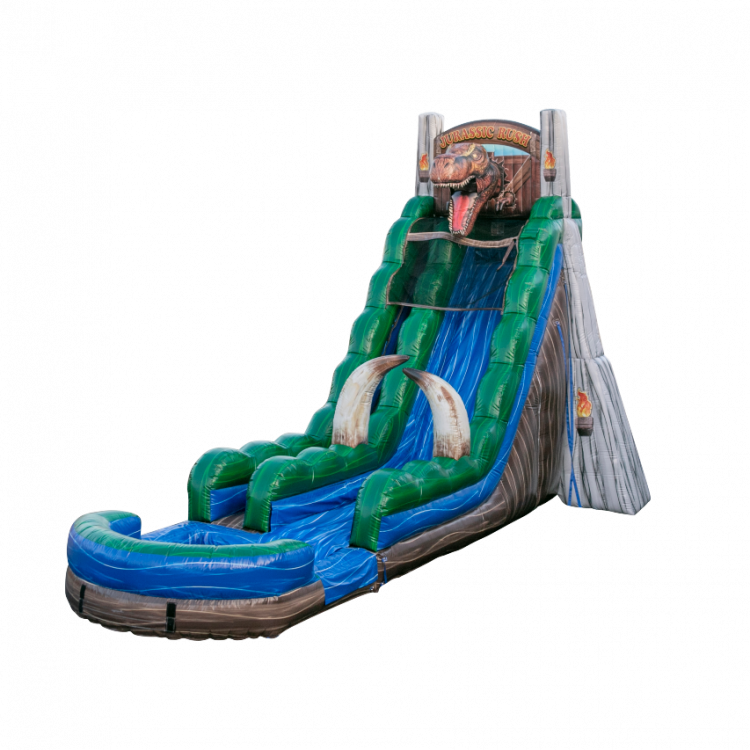 22 Ft Jurassic Rush Wet/Dry SL
from $325.00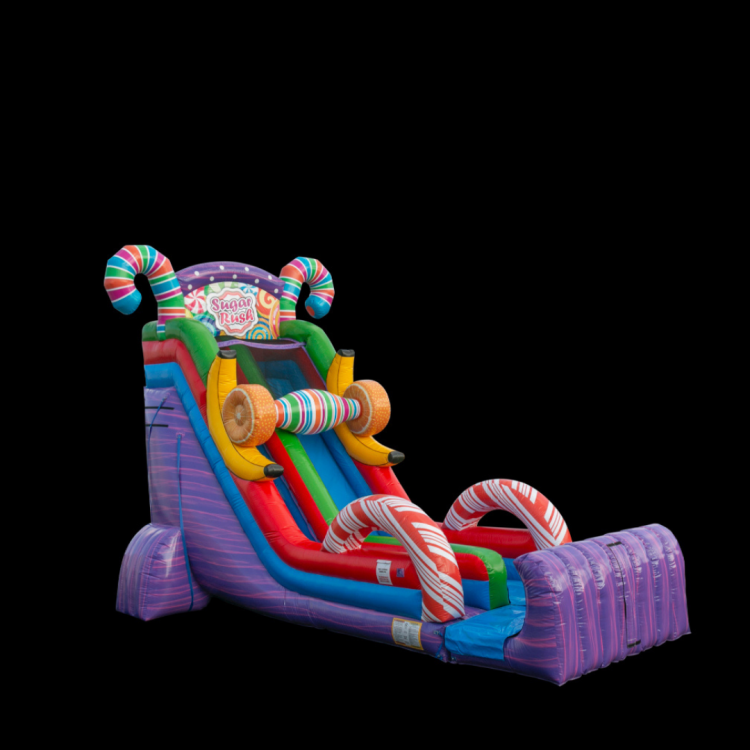 22 Ft Sugar Rush Slide SL (Wet/Dry)
from $325.00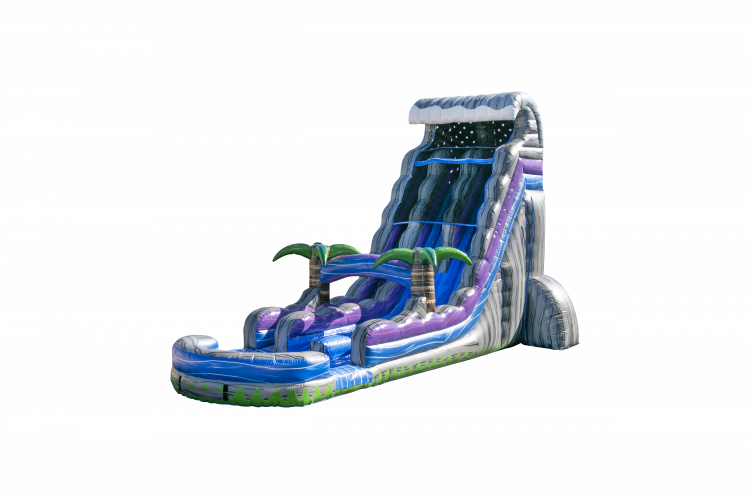 24 Tsunami Boulder Crush DL Water Slide
from $400.00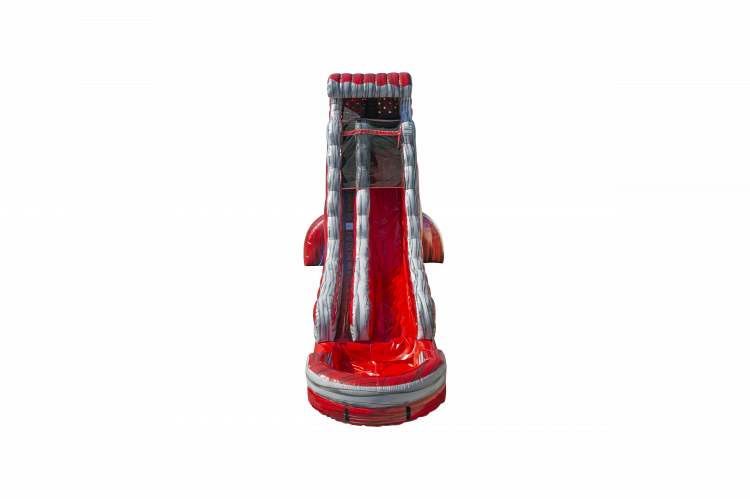 24ft Liquid Hot Magma SL Water Slide
from $335.00

Alligator Alley
from $335.00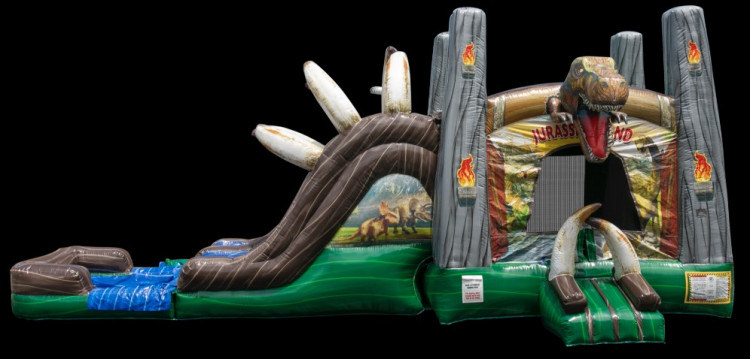 Jurassic Island Dual Lane Combo Bounce House
from $235.00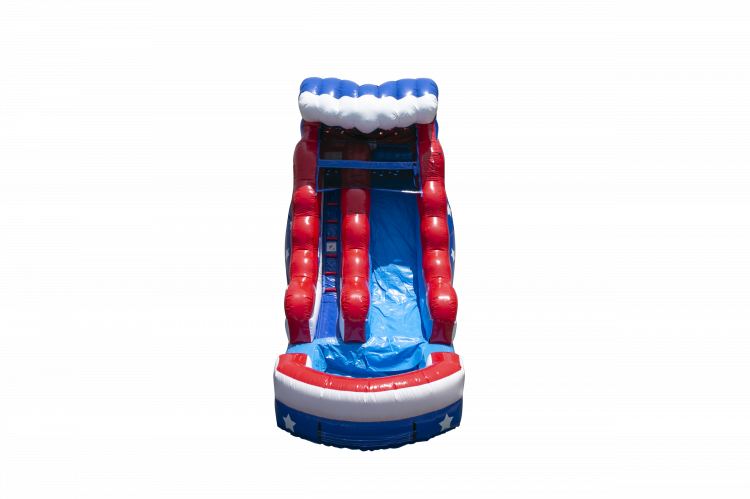 Stars & Stripes-
from $225.00